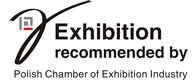 Registration for the fair - PROMOTIONAL PRICES!
We have just opened registrations for the wood and furniture industry fair. If you want to participate and register your company for both DREMASILESIA and DREMA, you will receive a 5% off on the cost of exhibition space at both events!
The Drema trade fair is one of the largest European events for representatives of the woodworking, carpentry and furniture industries. The Dremasilesia trade fair is the largest regional meeting for the woodworking sector. The main objective of both events is to present the latest technologies, machines, innovative solutions and market novelties on an international and local scale. The two projects are complementary and comprehensively present the offer of producers and distributors concentrated in the wood and furniture sector. Participation in this fair is the most optimal way to stay ahead of the competition and invest in the development of the company.
We would like to remind you that REGISTRATION TO THE TRADE SHOW CAN BE DONE VIA THE EXHIBITOR ZONE ONLY >> here
REGISTER YOUR COMPANY TO BECOME AN EXHIBITOR AT DREMASILESIA AND DREMA 2019 - YOU WILL RECEIVE A 5% OFF ON THE COST OF EXHIBITION SPACE AT BOTH EVENTS!
PROMOTIONAL PRICES APPLY UNTIL:
DremaSilesia - 22.02.2019
DREMA - 7.06.2019
DREMASILESIA - CHECK OUT WHY IT IS WORTH TAKING PART IN IT >>
SHOWROOM OF COMPONENTS AND ACCESSORIES FOR FURNITURE PRODUCTION >>
DREMA - FIFTH EXHIBITION IN THE WORLD >>
DREMA and DREMASILESIA 2019 - it is worth being here!