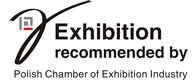 Modern kitchen as the main theme of 2019 DremaSilesia
The DremaSilesia trade fair is the largest regional event devoted to woodworking. Its main objective is to comprehensively present technological solutions for small and medium-sized wood, forestry and furniture companies (from raw materials, materials and components to technologically advanced machinery and equipment for furniture production).
DremaSilesia is the largest regional trade fair for the sector, which gathers market leaders. Each edition is becoming more and more popular - 2018 saw a total of 1,520 m2 of exhibition space, an offer presented by 69 exhibitors and the attendance of 1,500 professional visitors representing the wood and furniture industry.
While the growing popularity of DREMASILESIA attracts new exhibitors every year, the comprehensive offer attracts visitors from all over Poland as well as professionals from abroad. This is therefore an excellent opportunity to learn about technical and technological trends in furniture production and woodworking. It is a perfect form of promotion, which creates effective business relations that pay off with signing of agreements, contracts and long-term cooperation. The key aspect of participating in the regional DREMASILESIA trade fair is to identify customer expectations through direct contact.
Apart from a comprehensive and professional exhibition, this year's DremaSilesia offers an abundance of events which is a great advantage of the trade show. For three days, 26-28 April, the event will feature interesting workshops, demonstrations and lectures, both for specialists in the sector, as well as for carpentry enthusiasts:
-     carpentry workshops for professionals under the slogan "Digital future in single and low-batch manufacturing and sales of furniture" (InfoTEC CNC);
-     carpentry demonstrations: "Kitchen cabinet in 15 minutes' (Felder);
-     presentation of cutting-edge capabilities of the ATUT drill and a meeting with Krzysztof Brzeziński, the author of the invention;
-     training for students and entrepreneurs in the field of computer-aided design (CAD) on: frame construction and roof rafter framing (ABCad company);
-     seminar on 'New technologies in woodworking plants' (Polish Chamber of Commerce of Wood Industry);
-     Workshop and Vocational Education Zone (Drewno.pl portal and Polish Floor Fitters Association);
-     consultation and advice on occupational health and safety and environmental protection (SEKA S.A.);
-     advice on clean combustion - popularization of using pellet in households, industrial plants and public buildings (Biomass warehouse).
Feel invited to visit the DremaSilesia trade fair in Sosnowiec (26-28.04.2019). At the same time we would like to remind you about the special offer available at the moment - if you want to participate and you register your company for both DREMASILESIA and DREMA/FURNICA SOFAB fairs, you will receive 5% off the purchase of exhibition space at both events!
Contact for the media:
DremaSilesia and DREMA:
Aleksander Pawlina-Janyga
tel. +48 869 2376
mobile: +48 693 028 109
e-mail: aleksandra.janyga@mtp.pl