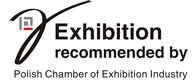 Live furniture factories at the fair
Drema, Furnica and Sofab 2015 will traditionally feature two factories used for the production of furniture during the four exhibition days.
The first of these is the Live Furniture Factory, which will be accompanied by an educational space enabling guests to the fair to learn about the technological side of furniture production. The Live Furniture Factory will present the production of one of the projects selected in the "Create Live Furniture Factory" competition organised by the Department of Furniture Design at the Faculty of Wood Technology at the University of Life Sciences in Poznan.
On the other hand, the Polish Furniture Factory is a project aimed at fulfilling childhood dreams organised by the Association of Woodworking Machinery and Equipment Manufacturers DROMA, MTP, the "BIZNES meble.pl" monthly and the "Kurier Drzewny" magazine. Visitors will be able to observe the different stages of production of the piece of furniture selected during the "DREAM FURNITURE 2015" initiative organised by the "BIZNES meble.pl" monthly.