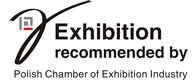 DremaSilesia, Exhibition of Woodworking Machines and Tools
The DremaSilesia Exhibition of Woodworking Machines and Tools will take place from 26 to 28 April 2019 at Expo Silesia in Sosnowiec and will provide representatives of the woodworking sector with an opportunity to present the latest technologies and products used in the woodworking and furniture industry.
DremaSilesia is the largest regional trade fair for the industry, bringing together market leaders who offer a comprehensive range of products and services tailored to the needs of small and medium-sized enterprises from the woodworking industry in the south of Poland. The exhibition covers woodworking machines, equipment and tools, dedicated to both small craft enterprises and large furniture factories. The event provides an opportunity to showcase a wide range of innovations, which significantly increase the competitiveness of the company in the market. In addition, it is an excellent tool to expand marketing activities and reach new customers. Despite its regional character, the DremaSilesia Exhibition of Woodworking Machines and Tools does not only attract visitors from southern Poland to Silesia, but is also an attractive place for business meetings for professionals from outside Poland. It is a good chance for exhibitors to present their potential and establish contacts with domestic and foreign contractors.
Year after year, DremaSilesia is more and more popular - the 2018 edition covered 1,520 m2 of exhibition space, and saw 69 exhibitors who presented their offerings, as well as 1,500 professional visitors representing the wood and furniture industry.
Andrzej Półrolniczak, Director of DremaSilesia Fair
While the growing popularity of DREMASILESIA attracts new exhibitors every year, the comprehensive range of products and services attracts visitors from all over Poland as well as professionals from abroad. This is an excellent opportunity to learn about technical and technological trends in furniture production and woodworking. This event is an ideal form of promotion, as it creates effective business relations that pay off with signed agreements, contracts and long-term cooperation. The key element of participating in the DREMASILESIA regional exhibition is to verify the expectations of customers in face-to-face contacts.
THEMATIC SCOPE:
-     MACHINERY AND EQUIPMENT FOR WOODWORKING AND FURNITURE PRODUCTION
-     TOOLS FOR WOODWORKING AND FURNITURE PRODUCTION
-     AUXILIARY PROCESSES
-     WOOD PRODUCTS
-     MATERIALS AND COMPONENTS FOR THE MANUFACTURE OF WOOD AND FURNITURE PRODUCTS
-     ADHESIVES AND CHEMICALS
-     ENERGY FROM WOOD
-     TRADE ASSOCIATIONS, CONSULTING SERVICES, RESEARCH AND TESTING INSTITUTES, EDUCATIONAL INSTITUTIONS FOR THE WOOD INDUSTRY