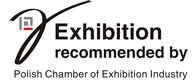 Digital future in single and low-batch manufacturing and sales of furniture - InfoTEC carpentry workshop at the 2019 DremaSilesia trade fair
This year's DremaSilesia trade fair in Sosnowiec will once again feature carpentry workshop organized in cooperation between InfoTEC CNC and MTP Group. The theme of 2019 WORKSHOP by InfoTEC will be "Digital future in single and low-batch manufacturing and sales of furniture".
The event will discuss the future of the furniture industry, and the organizers will demonstrate how digital cabinet furniture production, which is an inevitable part of the future, works in practice. During the Live Furniture Factory powered by InfoTEC Workshop the participants will have an opportunity to get acquainted with the modern production process. You will see step by step how to produce low-volume and single pieces of furniture in order to increase profits and save valuable time. From design, through costing and production, to finished furniture. The InfoTEC WORKSHOP is also a great opportunity to find inspiration, get expert advice and get to know more about innovative machines used in furniture production.
The DremaSilesia trade fair is the largest regional event devoted to woodworking. The main objective is to comprehensively present technological solutions for small and medium-sized wood, forestry and furniture companies (from raw materials, materials and components to technologically advanced machinery and equipment for furniture manufacture). The main theme for this edition is MODERN KITCHEN (materials, hardware, trends and the use of innovative machines and software for the optimization of kitchen furniture manufacture).
For the three days, the 2019 DremaSilesia trade fair will once again host carpentry workshops for professionals involved in the InfoTEC WORKSHOP, whose main focus this year will be the future of the furniture industry in Poland. During the workshop, you will be able to see the details of digital production and sales of furniture, solutions of the future which are already available today. The progress of production digitization is an indispensable and inevitable part of the development, both among minor carpentry shops as well as medium and large production plants. Flexibility, speed and repeatability obtained with the introduction of digital production and sales in our own company will allow us to strengthen our position in the industry and to effectively compete on the market, thus attracting customers and increasing profits.
The Live Furniture Factory InfoTEC Workshop 2019 will feature:
- CARPENTRY WORKSHOPS FOR PROFESSIONALS
- AUTOMATION OF PRODUCTION PROCESSES
- INNOVATIVE CNC MACHINES
- CARPENTRY DEMONSTRATIONS
- INSPIRATIONS
- EXPERT ADVICE
The workshops will take place at Expo Silesia in Sosnowiec every day of the DremaSilesia fair:
- Friday, 26.04.2019 - from 2 pm to 5 pm
- Saturday, 27.04.2019 - from 11.00 am to 2.00 pm
- Sunday, 28.04.2019 - from 11.00 am to 2.00 pm
Admission is free of charge - after registration at www.dremasilesia.pl/rejestracja (ticket for DremaSilesia 2019 required).
Also on the agenda:
-     demo kitchen prepared by Blum, InfoTEC CNC, Kronospan, Lamello, Meble AD
-     modern furniture configurator and other ideas for generating sales
-     live production of kitchen, from design, through documentation, to production and assembly
-     detailed demonstration of the innovative manufacturing plant
-     practical demonstrations and tips
-     lots of knowledge and inspiration
In addition to their inspirational function, the demo kitchen and the kitchen produced live also have a social dimension. Both of them are designed to help those in need. From the very beginning, the whole project is aimed at installing kitchens in pre-defined rooms at selected locations of individuals and at institutions after the fair.
Companies involved in the project are: Blum, Kronospan, Lamello, Meble AD.