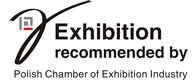 17.05.2019
Andrzej Półrolniczak, DREMA and DremaSilesia Project Manager.
17.05.2019
The DremaSilesia trade fair is the largest regional event devoted to woodworking. Its main objective is to comprehensively present technological solutions for small and medium-sized wood, forestry and furniture companies (from raw materials, materials and components to technologically advanced machinery and equipment for furniture production).
17.05.2019
The DremaSilesia 2019 trade fair will feature workshops for schools and professionals in the wood and furniture industry, where the possibilities of SEMA Software for designing WOODEN STRUCTURES and STAIRS will be demonstrated.
29.04.2019
At Expo Silesia, Sosnowiec City, Poland, an 13th edition of DREMASILESIA Exhibition has come to an end. Three days passed in a calm atmosphere, allowing for explore the exhibition, open discussions and concretization contracts.
02.04.2019
This year's DremaSilesia trade fair in Sosnowiec will once again feature carpentry workshop organized in cooperation between InfoTEC CNC and MTP Group. The theme of 2019 WORKSHOP by InfoTEC will be "Digital future in single and low-batch manufacturing and sales of furniture".
18.02.2019
Promotional prices for ordering exhibition space at DremaSilesia 2019 only till 22nd of February 2019 – please hurry up!
31.01.2019
While the growing popularity of DREMASILESIA attracts new exhibitors every year, the comprehensive range of products and services attracts visitors from all over Poland as well as professionals from abroad. This is an excellent opportunity to learn about technical and technological trends in furniture production and woodworking.
17.01.2019
The DremaSilesia Exhibition of Woodworking Machines and Tools will take place from 26 to 28 April 2019 at Expo Silesia in Sosnowiec and will provide representatives of the woodworking sector with an opportunity to present the latest technologies and products used in the woodworking and furniture industry.